Two Zero One Two.
Friday, December 30, 2011 @ 7:40 PM
Assalamualaikum and Hello peeps :)
It's the last day of 2011. 31 December 2011. I'm gonna miss this year. Even though the year has been kinda boring, but it's the first year I've been in high school and I love it. Next year the second ya ya yaa. okay bye

*tear*

.
And oh yeah, do THIS on the New Year's Eve

#takbuatjaga

.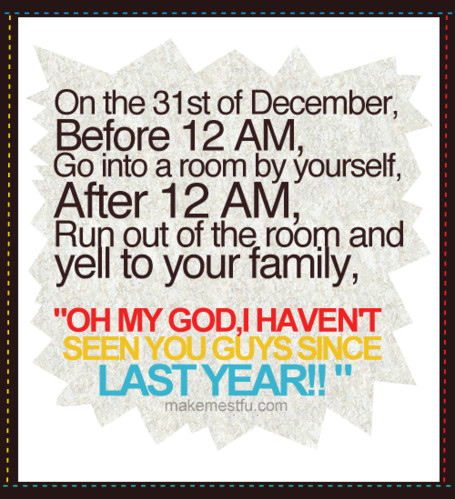 xoxo, Arissa.